William Jensen is a Christian literary agent with the William K Jensen Literary Agency. William has worked in book publishing for over 45 years. He has discovered, launched, and championed the publishing careers of numerous bestselling authors. From 1976-1999 he worked at Harvest House Publishers as the Vice President of Sales in addition to working as an Acquisition Editor and Editor. While there, he acquired books and helped launch the publishing careers of authors such as Stormie Omartian, Thomas Kinkade, Debby Boone, Michelle McKinney Hammond, Lisa Samson, F. LaGard Smith and many others. During his 22 years at Harvest House he also worked with Kay Arthur, Bill and Pam Farrel, Janet Parshell, Greg Laurie, Sandra Kuck, and Emilie Barnes, to name a few. He conceived and carried out the vision for the four-color gift book division that became a leader in gift book publishing.
From 1999-2004, Bill was the Vice President of Editorial at Multnomah Publishers. (During the "Jabez" years.) While there he acquired books by Tony Evans, Pat Robertson, Lisa Whelchel, Jennifer Rothschild, Terry Muewssen, Lisa Ryan, Mark Buchanan, Robin Jones Gunn, Jill and Stuart Briscoe, Erwin Lutzer, Kay Coles James, Russell Cronkhite, Greg Laurie, Kathy Herman, C. J. Mahaney, Nancy Stafford, Michael Card, Mark Hitchcock, Lois Evans, Nancy Rue, and many others. Besides working with the above authors, he also worked on bestselling books by Dr. James Dobson, Shirley Dobson, Gloria Gaither, Shaunti Feldhahn, Joni Eareckson Tada, Andy Stanley, Sheri Rose Shepherd, and others.
From May 2004-July 2005, Bill served at Crossway Books as an Associate Publisher and Vice President of Bibles and Product Development. During this time he promoted the English Standard Version Bible to Christian leaders, acquired books, and did editorial oversight work with authors. Bill has worked in all genres of book publishing, including Bibles, Christian living, devotionals, exposés, fiction, children's books, gift books, biographies, collections, cookbooks, revisions, etc. He has an established reputation of identifying emerging trends. Bill's ability to recognize target markets, develop messages for a mass audience, and bring creativity to the entire publishing process has made him a trusted collaborator with authors.
It may be that Bill's gift for creativity is his greatest asset to an author and their book project. His ideas for books have been published by authors such as Dr. James Dobson, Kay Arthur, Emilie Barnes, Debby Boone, Lisa Samson, Sandra Kuck, Dave Hunt, Thomas Kinkade, Heather Kopp, Michelle McKinney Hammond, Nancy Stafford and others.
In writing his personal mission statement a couple of years ago, Bill wrote, "To serve the Church of Jesus Christ through Christian book publishing, to the glory of God." It is his desire to work with authors in the same way he always has, with the goal of building up the Church through Christian literature. According to Bill, "It's not about the amount of books sold, but the number of individuals touched. It's about the people who desire a fresh revelation of the grace of God, a more effective prayer life, a better marriage, family life, peace of mind, greater understanding, inspirational storytelling—who, in their need, search out a book. Ultimately, it's about serving God and serving those He loves." Soli Deo Gloria.
Opening on October 15, 2005, the William K Jensen Literary Agency has contracted numerous books wiith publishers such as Thomas Nelson, Waterbrook, Multnomah, Integrity, Revell, Zondervan, B&H, Cook, Kregel, Harvest House, Random House Children's Books, Regal, Tyndale, Crossway, Bethany House, and others. He is thrilled to serve the authors he represents.
Bill is married to Sheila and has four daughters, Sarah, Rebecca, Rachel, and Marissa, sons-in-law Paul and Jeff, and two grandsons, Luke and Aaron. His other loves include fly-fishing Oregon rivers, which he runs in his driftboat. He has been a cooking enthusiast for years, which benefits family and friends. He is passionate about classical music and opera. Bill served as a board member for Eugene Opera for three years and has attended over 70 opera performances. (Don't get him started).
Enter your information in the form to the right for FREE INSTANT ACCESS to the Directory of Literary Agents™. It's the most accurate, and comprehensive, list of Christian literary agents (and secular book agents) in the publishing industry. This literary agent directory has detailed profiles for more than 1,100 book publishing agents. Scroll below to see a sample.
William Jensen – Profile
Sample Literary Agent Directory Listing Below
As soon as you enter your name and email address to the right, you'll be able to see the complete profile for William Jensen (and all other Christian book agents).
Sample directory listing:
William Jensen – Get Instant Access
Get FREE Access to the Full Book Agent Profile!
If you want the most accurate information available for Christian book agents like William Jensen register above now for FREE instant access to the Directory of Literary Agents™. As soon as you register you'll get instant access to the following:
* Agent bios for all Christian book agents
* AAR membership status
* Personal email addresses
* Mailing addresses
* Agent photos
* Preferred query letter methods (email, online form, postal mail)
* A link to the the website for William Jensen
* A map to the office of William Jensen
* Access to all Christian literary agent profiles in the Directory of Literary Agents™ (1,100+)
* Search the directory by book genre/category (more than 100 categories)
Warning – William Jensen

Most literary agency directories (print and online) are outdated, incomplete, and riddled with mistakes. If you rely on those directories to find Christian book agents, you're going to hurt your chances of getting an agent to represent you.
Scroll back up to the top of this webpage now to enter your name and email… for FREE information and listings for all Christian literary agents like William Jensen.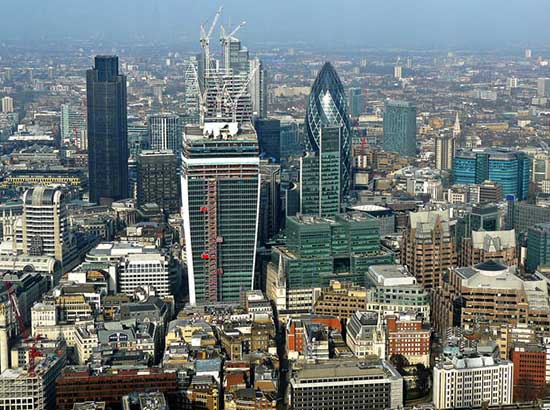 GET A LITERARY AGENT
Get free access to the Directory of Literary Agents with detailed agent listings to get a traditional publisher
Your Information will never be shared with any third party.