Scott Mendel is a Christian literary agent with Mendel Media Group. With a background in academia, Scott Mendel has worked in publishing since the early 1990s, first as a magazine editor and freelance technical writer and then as an Associate and, ultimately, the Vice President and Director of the late Jane Jordan Browne's literary agency in Chicago. In November 2002, he opened the Mendel Media Group in New York. Scott holds a bachelor's degree, Summa cum laude, from Bowdoin College in Brunswick, Maine. He earned a master's degree in English language and literature from the University of Chicago, where he is ABD in the doctoral program.
Scott has taught literature, English, and Yiddish at a number of institutions, including the Choate-Rosemary Hall Preparatory School in Connecticut, the Hyde Park Cluster of Theological Seminaries in Chicago, Bowdoin College, the University of Chicago, and the University of Illinois at Chicago, where he most recently held an appointment as Lecturer in Jewish Studies. He wrote the book A Prosecutor's Guide to Hate Crime, which was published through a grant from the U.S. Department of Justice, and which has been in print in new editions for several years. He was the Managing Editor of a monthly and quarterly health care magazine, Positively Aware, and editor of the Maine literary journal, Quill, which began publishing in 1897. Scott has written a produced play, several works of fiction, and many book columns, news articles, and other pieces.
He is a member of the Association of Authors' Representatives, the Author's Guild, the Mystery Writers of America, the Romance Writers of America, the Society of children's Book Writers & Illustrators, the Modern Language Association, and the American Association of University Professors.
Among the U.S. publishers and imprints that have published his authors are: Adams Media, Andrews McMeel Universal, Avalon, Ballantine, Bantam Dell, Basic Books, Beacon Press, Berkley, Black Dog & Leventhal / Workman Publishing, Carroll & Graf, Chamberlain Bros. / Penguin, Chronicle Books, Citadel Books, Contemporary Books, Crown, Da Capo / Perseus, Delacorte, Dutton / Signet, Faber & Faber / Farrar Straus & Giroux, Feiwel & Friends, Globe Pequot, Harlequin, HarperCollins, Harry N. Abrams, Kensington, Little Brown & Co., M. Evans & Co., Marlowe / Avalon, McGraw-Hill, Multnomah, New American Library, Oneworld, Oxford University Press, Penguin Putnam, Perigee, Plume, Pocket / Simon & Schuster, Putnam, Random House, Riverhead / Penguin, Routledge, Simon & Schuster, Sorin Books, Sourcebooks, St. Martin's Press, Stewart Tabori & Chang, Ten Speed, Threshold Editions, Thunder's Mouth, Times Books / Henry Holt & Co., Touchstone / Fireside, Tyndale House, Verso, Walker & Co., John Wiley & Sons, William Morrow, and Yale University Press.
Enter your information in the form to the right for FREE INSTANT ACCESS to the Directory of Literary Agents™. It's the most accurate, and comprehensive, list of Christian literary agents (and secular book agents) in the publishing industry. This literary agent directory has detailed profiles for more than 1,100 book publishing agents. Scroll below to see a sample.
Scott Mendel – Profile
Sample Literary Agent Directory Listing Below
As soon as you enter your name and email address to the right, you'll be able to see the complete profile for Scott Mendel (and all other Christian book agents).
Sample directory listing:
Scott Mendel – Get Instant Access
Get FREE Access to the Full Book Agent Profile!
If you want the most accurate information available for Christian book agents like Scott Mendel register above now for FREE instant access to the Directory of Literary Agents™. As soon as you register you'll get instant access to the following:
* Agent bios for all Christian book agents
* AAR membership status
* Personal email addresses
* Mailing addresses
* Agent photos
* Preferred query letter methods (email, online form, postal mail)
* A link to the the website for Scott Mendel
* A map to the office of Scott Mendel
* Access to all Christian literary agent profiles in the Directory of Literary Agents™ (1,100+)
* Search the directory by book genre/category (more than 100 categories)
Warning – Scott Mendel

Most literary agency directories (print and online) are outdated, incomplete, and riddled with mistakes. If you rely on those directories to find Christian book agents, you're going to hurt your chances of getting an agent to represent you.
Scroll back up to the top of this webpage now to enter your name and email… for FREE information and listings for all Christian literary agents like Scott Mendel.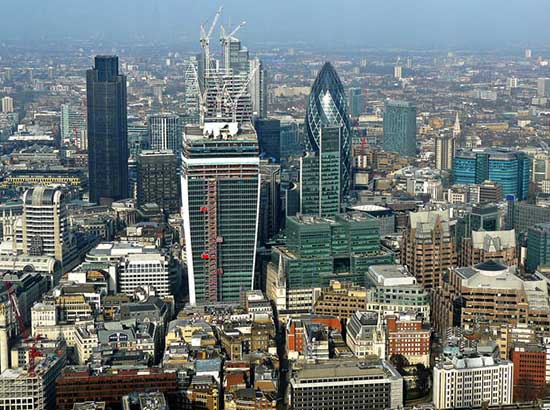 GET A LITERARY AGENT
Get free access to the Directory of Literary Agents with detailed agent listings to get a traditional publisher
Your Information will never be shared with any third party.