Regina Brooks is a Christian literary agent with the Serendipity Literary Agency. DO NOT QUERY THIS AGENT AT THIS TIME: Regina is not currently accepting unsolicited submissions. Ms. Regina Brooks is the founder and president of Serendipity Literary Agency LLC in New York, New York. Her agency is the largest African American owned agency in the country and has represented and established a diverse base of award-winning clients in adult and young adult fiction, nonfiction, and children's literature. Her authors have appeared in USA TODAY, NY TIMES, and the Washington Post, as well as on Oprah, ABC, NBC, CBS, CNN, FOX, MSBNC, TV ONE, BET, and a host of others. In 2015, Publishers Weekly nominated Regina Brooks as a PW Star Watch Finalist, and she was honored with a Stevie Award in Business. Writer's Digest magazine named Serendipity Literary Agency as one of the top 25 literary agencies. Formerly, she held senior editorial positions at John Wiley and Sons (where she was not only the youngest but also the first African-American editor in their college division) and McGraw-Hill.
Prior to her publishing career, she worked as an aerospace engineer and made history as the first African American woman to receive a Bachelor of Science degree in aerospace engineering from The Ohio State University. She is a graduate of The School of the Arts High School in Rochester, NY.
She is the author of Essence Magazine's quick pick children's book, NEVER FINISHED NEVER DONE (Scholastic), WRITING GREAT BOOKS FOR YOUNG ADULTS 2e (Sourcebooks), and YOU SHOULD REALLY WRITE A BOOK: HOW TO WRITE, SELL AND MARKET YOUR MEMOIR (St. Martin's Press), and a well received blogger for the Huffington Post. Brooks is also on the faculty of the Harvard University publishing program the Whidbey Island Writers MFA, Western Connecticut MFA low residency programs, Writer's Digest University and teaches annually at more than twenty worldwide conferences. She has been highlighted in several national and international magazines and periodicals, including Publishers Weekly, Forbes, Media Bistro, Writers and Poets, Essence Magazine, Ebony, Jet, Women on Writing, Writer's Digest Magazine, The Writer, The Network Journal, and Rolling Out.
She was named Woman of the Year by The National Association of Professional Women, A New York Urban League Rising Star Award winner, and a finalist for the StevieTM Award for Women Entrepreneurs. Regina Brooks is featured in books such as The Guide to Literary Agents and the NAACP nominated Down to Business: The First 10 Steps for Women Entrepreneurs, How to Build a Platform, and Bill Duke's Dark Girls. She is also listed in International Who's Who under the categories of Professional Management, Technology, Entrepreneurs, and Engineering.
In November 2010, Brooks partnered with Marie Brown, of Marie Brown and Associates, and Marva Allen of Hue Man Bookstore to launch a new publishing imprint with Johnny Temple's Akashic Books called Open Lens.
Further, Possibiliteas is the brainchild of literary agent and tea enthusiast, Regina Brooks, who believed that tea—the world's oldest performance-enhancing beverage—could have a beneficial effect on her clients—writers, artists, and other creative professionals who were looking for fuel for their creative fire.
She is a pilot and cofounder of Brooklyn Aviation as well as a member of the Association of Author Representatives and New York Women in Film and Television.
Ms. Brooks is the founder and co-Executive Director of Y.B. Literary Foundation, Inc. (www.ybliterary.org), a not-for-profit organization designed kindle a passion for literature within high school students and an appreciation for the possibilities and opportunities that reading can provide.
Enter your information in the form to the right for FREE INSTANT ACCESS to the Directory of Literary Agents™. It's the most accurate, and comprehensive, list of Christian literary agents (and secular book agents) in the publishing industry. This literary agent directory has detailed profiles for more than 1,100 book publishing agents. Scroll below to see a sample.
Regina Brooks – Profile
Sample Literary Agent Directory Listing Below
As soon as you enter your name and email address to the right, you'll be able to see the complete profile for Regina Brooks (and all other Christian book agents).
Sample directory listing:
Regina Brooks – Get Instant Access
Get FREE Access to the Full Book Agent Profile!
If you want the most accurate information available for Christian book agents like Regina Brooks register above now for FREE instant access to the Directory of Literary Agents™. As soon as you register you'll get instant access to the following:
* Agent bios for all Christian book agents
* AAR membership status
* Personal email addresses
* Mailing addresses
* Agent photos
* Preferred query letter methods (email, online form, postal mail)
* A link to the the website for Regina Brooks
* A map to the office of Regina Brooks
* Access to all Christian literary agent profiles in the Directory of Literary Agents™ (1,100+)
* Search the directory by book genre/category (more than 100 categories)
Warning – Regina Brooks

Most literary agency directories (print and online) are outdated, incomplete, and riddled with mistakes. If you rely on those directories to find Christian book agents, you're going to hurt your chances of getting an agent to represent you.
Scroll back up to the top of this webpage now to enter your name and email… for FREE information and listings for all Christian literary agents like Regina Brooks.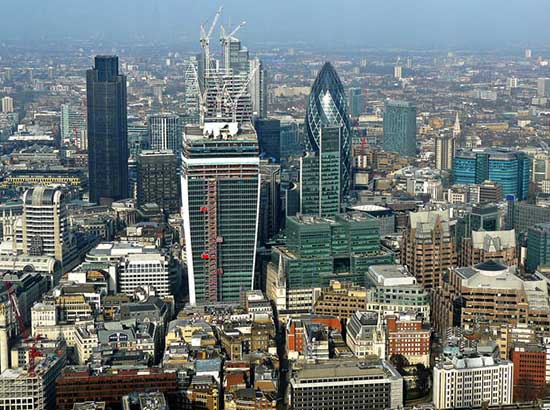 GET A LITERARY AGENT
Get free access to the Directory of Literary Agents with detailed agent listings to get a traditional publisher
Your Information will never be shared with any third party.