Lee Hough is a Christian literary agent with Alive Communications. Lee is among that select group of American literary agents to have three collaborative books simultaneously on the prestigious New York Times bestseller list: Heaven Is for Real – Going Rogue – and Same Kind of Different As Me.
Lee first studied the art of storytelling at the American Film Institute in Los Angeles while co-authoring for a bestselling pastor. Moving from California to Colorado, Lee then held the consecutive positions of Senior Acquisitions Editor and Managing Editor at David C. Cook Publishing. From there he joined Alive Communications as a literary agent in 2001; in 2007 he was named "Agent of the Year" by Thomas Nelson publishing; and in 2010 was named vice president of Alive Communications. Over the years Lee has earned the respect of publishers and peers through hard work, integrity, and a passionate dedication to his authors. That passion has resulted in numerous other bestsellers and critically acclaimed works such as:
The Sacred Acre by Mark Tabb with the Ed Thomas family who was given the ESPY "Author Ashe Courage Award"
Never Surrender by LTG (Ret.) William Boykin, former Commander of U.S. Army Special Forces
Jesus, My Father, the CIA and Me by Ian Cron, Episcopal priest
The Blood of Lambs by Kamal Saleem, a former terrorist, and,
The Plague Maker, by novelist Tim Downs
Lee works with a very select stable of award winning fiction and non-fiction authors like Rich Stearns, president of World Vision and bestselling author of The Hole in Our Gospel; Terri Blackstock, NYT bestseller (over 6 million sold); Sheila Walsh (over 4 million sold); Nancy Rue (over 1.5 million sold); and Randy Singer ("gripping, obsessively readable" – starred PW review). Where did Lee's love for words begin? When he discovered at age four that they had the power to get him out of a spanking after he set fire to, well, not the fireplace. Since then, authors like Beryl Markham, Laura Hillenbrand, Eugene Peterson, Robert McKee, Rick Bragg, and many others have led him to healthier, more helpful expressions of his love for story. Lee is married to Paula, and they have a blended family with three great kids, Katie, Cole, and Molly.
Little Known Facts: In High School, Lee was president of TARS, an all-volunteer organization that ran camps and day programs for special needs kids. Later, he worked as a gunfighter at Six Flags Over Texas; earned a masters in Biblical studies at Dallas Theological Seminary; trained indigent publishers in Sao Paulo, Brazil; climbs a "fourteener" every summer (Pikes Peak, 14,115 ft.); and owns a signed 40th Anniversary Edition of To Kill A Mockingbird. Lee grew up in Texas and one of the "prerequisites" for citizenship in that sovereign state is bull riding. So, of course, he put on his hat, tied himself to fifteen hundred pounds of hostile beef and said, "Outside!" It was a short ride. As was the second one. His brother rode first on the third go-around and dislocated his shoulder. Lee decided then that he had earned his citizenship and hung up his spurs.
Enter your information in the form to the right for FREE INSTANT ACCESS to the Directory of Literary Agents™. It's the most accurate, and comprehensive, list of Christian literary agents (and secular book agents) in the publishing industry. This literary agent directory has detailed profiles for more than 1,100 book publishing agents. Scroll below to see a sample.
Lee Hough – Profile
Sample Literary Agent Directory Listing Below
As soon as you enter your name and email address to the right, you'll be able to see the complete profile for Lee Hough (and all other Christian book agents).
Sample directory listing:
Lee Hough – Get Instant Access
Get FREE Access to the Full Book Agent Profile!
If you want the most accurate information available for Christian book agents like Lee Hough, register above now for FREE instant access to the Directory of Literary Agents™. As soon as you register you'll get instant access to the following:
* Agent bios for all Christian book agents
* AAR membership status
* Personal email addresses
* Mailing addresses
* Agent photos
* Preferred query letter methods (email, online form, postal mail)
* A link to the the website for Lee Hough
* A map to the office of Lee Hough
* Access to all Christian literary agent profiles in the Directory of Literary Agents™ (1,100+)
* Search the directory by book genre/category (more than 100 categories)
Warning – Lee Hough

Most literary agency directories (print and online) are outdated, incomplete, and riddled with mistakes. If you rely on those directories to find Christian book agents, you're going to hurt your chances of getting an agent to represent you.
Scroll back up to the top of this webpage now to enter your name and email… for FREE information and listings for all Christian literary agents like Lee Hough.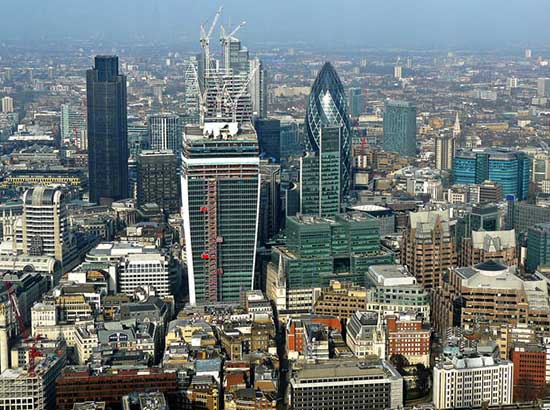 GET A LITERARY AGENT
Get free access to the Directory of Literary Agents with detailed agent listings to get a traditional publisher
Your Information will never be shared with any third party.