Denise Stinson is a Christian literary agent with the Stinson Literary Agency. She first made her mark as a literary agent who knew how to spot talent and negotiate lucrative contracts. Her clients include such bestselling authors as Pearl Cleage, Queen Latifah, and Omar Tyree. Stinson's success as an agent coincided with an enormous growth in African-American publishing, launched by the phenomenal success of Teri McMillan's Waiting to Exhale in 1992 and followed by a proliferation of novels written by and for African-Americans. Within this market, Stinson noticed an underserved readership – black Christians – and found her calling. She started Walk Worthy Press in 1997 to publish fiction and nonfiction aimed at black Christians, especially women. By 2006 her company had blossomed into the largest publisher of black Christian books and had expanded into a ministry.
Stinson was born in 1954 in Cleveland, Ohio. Little is known about her youth and education, as news has focused on her business acumen and prescient view of the publishing industry. A skilled writer, Stinson spent more than a decade as a journalist for the Detroit News. In 1989 she took a mid-career hiatus with the support of the University of Michigan's Knight-Wallace Fellows program. The Fellowship allowed Stinson to spend a sabbatical year in Ann Arbor during which she studied at the University and reevaluated her career options. The year following her fellowship, Stinson joined the staff of Life Magazine, writing regular features and working as a special correspondent. That same year, Stinson began working as a literary agent for Elsie Washington, who had already published the first African-American romance novel, Entwined Destinies, and worked as an editor at Essence magazine.
Stinson's work as an agent expanded from something done in her spare time into the Denise Stinson Literary Agency in 1991. In creating this business Stinson became one of just a few black literary agents in the country. Running her agency out of her home near Detroit, Stinson gained an impressive client list, including such authors as Pearl Clege, Queen Latifah, Patrice Gaines, Isabel Wilkerson, DeWayne Wickham, and CeCe Winans. Stinson's tenacious attitude and deep understanding of the publishing industry combined to make her among the industry's most highly respected literary agents. Her success was based on her recognition that "Publishers kind of follow whatever is working at the moment," as she explained to Publishers Weekly. "If they see something that they don't understand, they don't publish it." Stinson's ability to help publishers understand the potential in her clients' work enabled her to win huge advances and advantageous contracts for her clients. Her "extremely aggressive" nature, which one colleague likened to "a barracuda," according to the Washington Post, helped earn her the moniker "superagent" by Black Issues Book Review. And her success was demonstrated by the 1998 appearance of three of Stinson's clients with books among the top five on the New York Times bestseller list.
Though Stinson had achieved success in the publishing industry, she recognized that the industry was missing something: books she wanted to read. "Books are my life, and I couldn't find much that I really wanted to read," Stinson explained to the New York Times. Stinson did her research and found that she was not alone. "The African-American female reading audience is hungry for books. With more than 70 percent of African Americans identifying themselves as Christians who go to church at least once a month, I believe with all my heart that if presented with a page turner that is not only entertaining and well written but also glorifies God, the readers will respond," Stinson remarked to the Tri-State Defender. She had tried shopping such fiction manuscripts among publishers, but found that they "didn't know what to do with them," Stinson told Publishers Weekly. To feed the market she detected, Stinson invested $100,000 of her own savings to create Walk Worthy Press, a publishing house of black Christian fiction, in 1997. By 2000, Stinson had established her press as an imprint of Warner Books in order to tap into the larger publisher's distribution channels. Stinson, however, remained owner of the press and in charge of all acquisitions.
Walk Worthy's first publication came in 2000 with Victoria Christopher Murray's Temptation, a novel about a solid marriage challenged by the husband's one night stand and how the couple's faith in God turned the betrayal into a chance to strengthen their marriage and love. The book is a perfect example of the type of work Stinson hoped to publish: work filled with realistic characters facing challenges that could happen in everyday lives. Stinson explained to Black Issues Book Review that she asks three questions before deciding to publish a book: "Does the work 'bring people closer to God?' Keep them exactly where they are? Or push them farther away?" Her "mission," she declared in the Tri-State Defender, "is to exalt the name of Jesus through contemporary fiction."
Stinson's vision of the market quickly came into focus for the rest of the publishing industry. By 2002 Walk Worthy Press had landed two books at the top of two Essence magazine book lists, with Church Folk rising to the top of the fiction list and Showing Mary peaking at number one on the nonfiction list. Stinson saw the occasion as proof that the Christian fiction authors published at Walk Worthy "could be competitive with secular writers," as she told the Detroit Free Press. And the proof kept coming, as Second Sunday soared to the top of the Essence fiction list the following year. Within five years, Stinson's Walk Worthy Press was the largest among many black Christian publishers and had sold more than one million books. And black Christian fiction, once a subject shunned by publishers, could be found in major bookstores and convenience stores all over the country.
For Stinson, though, the success of the press was but one part of her vision. "Walk Worthy Press is more than a business. It's a ministry. There's more for us to do than publish books," Stinson told the Detroit Free Press. Indeed, the press started up by reaching out through roots-level marketing in church and sorority groups. And Stinson started Glory Girls book clubs in 2001 to help connect Christian readers around the nation; by 2006 more than 2,500 Glory Girls reading group members were organized into small groups throughout America and even in Europe. Walk Worthy Press also sponsored outreach programs to help the poor and to educate women about healthcare issues. Stinson herself had become a licensed minister from the Word of Faith International Bible Training Institute in 2002. Having opened a new market to Christian readers, furthered opportunities for black writers and editors, and nurtured a growing ministry, Stinson seemed to be primed for even greater things.
Enter your information in the form to the right for FREE INSTANT ACCESS to the Directory of Literary Agents™. It's the most accurate, and comprehensive, list of Christian literary agents (and secular book agents) in the publishing industry. This literary agent directory has detailed profiles for more than 1,100 book publishing agents. Scroll below to see a sample.
Denise Stinson – Profile
Sample Literary Agent Directory Listing Below
As soon as you enter your name and email address to the right, you'll be able to see the complete profile for Denise Stinson (and all other Christian book agents).
Sample directory listing:
Denise Stinson – Get Instant Access
Get FREE Access to the Full Book Agent Profile!
If you want the most accurate information available for Christian book agents like Denise Stinson register above now for FREE instant access to the Directory of Literary Agents™. As soon as you register you'll get instant access to the following:
* Agent bios for all Christian book agents
* AAR membership status
* Personal email addresses
* Mailing addresses
* Agent photos
* Preferred query letter methods (email, online form, postal mail)
* A link to the the website for Denise Stinson
* A map to the office of Denise Stinson
* Access to all Christian literary agent profiles in the Directory of Literary Agents™ (1,100+)
* Search the directory by book genre/category (more than 100 categories)
Warning – Denise Stinson

Most literary agency directories (print and online) are outdated, incomplete, and riddled with mistakes. If you rely on those directories to find Christian book agents, you're going to hurt your chances of getting an agent to represent you.
Scroll back up to the top of this webpage now to enter your name and email… for FREE information and listings for all Christian literary agents like Denise Stinson.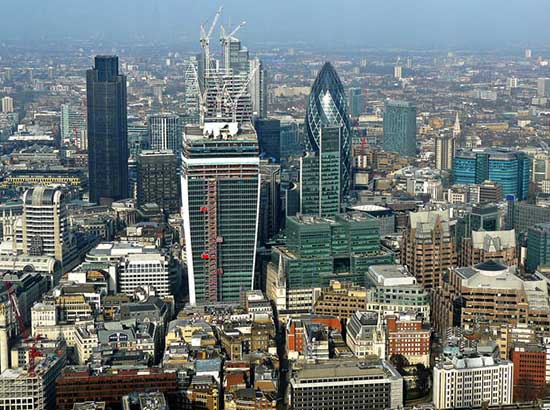 GET A LITERARY AGENT
Get free access to the Directory of Literary Agents with detailed agent listings to get a traditional publisher
Your Information will never be shared with any third party.