Chip MacGregor is a Christian literary agent with MacGregor & Luedeke. DO NOT QUERY THIS AGENT AT THIS TIME: Chip is not currently accepting unsolicited submissions. One day when he was in first grade, Chip hurried home and announced to his mother, "When I grow up, I'm going to be a book guy!" And he has been a book guy – from high school literary magazine to bestselling books, from conference speaker to an unbeatable track record of representing renowned writers. Creating MacGregor Literary was a natural step for a book guy.
Chip has a comprehensive knowledge of the industry—from book development to writing, acquisition to production, marketing to sales. A former Associate Publisher with the Time-Warner Book Group, he has secured nearly 1,000 book deals for authors with all of the major publishers, including numerous imprints at Penguin Random House, Simon & Schuster, Hachette, HarperCollins, Thomas & Mercer, Jossey-Bass, Llewellyn, Zondervan, Thomas Nelson, Baker, Tyndale, Waterbrook, Howard, B&H, Worthy, Revell, Harvest House, and dozens of others. As an editor, he discovered Phillip Gulley, worked with bestselling authors such as Andy Andrews and Karen Kingsbury, and helped craft books for some of the best names in publishing, including Vince Zandri, Chuck Swindoll, Mindy Clark, and David Jeremiah. He has also written more than two-dozen titles, including two books that hit #1 on the bestseller lists in their category, and he has been the collaborative writer on nearly three-dozen other titles. During his tenure as a publisher at Time Warner, he helped start Center Street, the "heartland publishing" initiative at what is now Hachette, and did books with the likes of Mike Huckabee and John Ashcroft.
As a longtime agent he has represented Brennan Manning, Vincent Zandri, Rachel Hauck, Mindy Clark, Irene Hannon, Bonnie Gray, Michelle McKinney Hammond, Jill and Stuart Briscoe, Alistair McGrath, Neta Jackson, Vickie McDonough, the MOPS organization, and many others. His work with Lisa Beamer and Ken Abraham led to Let's Roll hitting #1 on the New York Times bestseller list, eventually becoming the bestselling nonfiction book the year it released. After starting his own agency, he has focused on helping bring great fiction to market, representing authors such as Leslie Gould, Les Edgerton, Ann Tatlock, Jim Kraus, and Janice Thompson. Some of his bestselling nonfiction clients include New York Times bestsellers Mike Hingson and Susy Flory, bestselling writers Sheila Wray Gregoire, Shane Stanford, David Thomas, and Ira Wagler. A longtime member of AAR, he has represented dozens of books on all the national bestseller lists, and the authors he represents have won numerous national awards.
A popular writer's conference speaker, Chip has presented workshops at more than 200 publishing conferences, spoken at colleges and universities, and is frequently invited to speak to writers groups around the country on the topics of writing and publishing. He earned his BS with High Honors at Portland State University, earned an MA with Honors from Biola University, and did his doctoral work at the University of Oregon in Policy and Management, focusing on organizational development. He later did a post-doctoral semester at Oxford University. Chip has been written up in numerous writing and publishing related magazines and newsletters, is frequently asked for his opinions on trends in the publishing industry, and his blog is regularly on the list of Writers Digest's "101 Best Websites for Writers."
Enter your information in the form to the right for FREE INSTANT ACCESS to the Directory of Literary Agents™. It's the most accurate, and comprehensive, list of Christian literary agents (and secular book agents) in the publishing industry. This literary agent directory has detailed profiles for more than 1,100 book publishing agents. Scroll below to see a sample.
Chip MacGregor – Profile
Sample Literary Agent Directory Listing Below
As soon as you enter your name and email address to the right, you'll be able to see the complete profile for Chip MacGregor (and all other Christian book agents).
Sample directory listing:
Chip MacGregor – Get Instant Access
Get FREE Access to the Full Book Agent Profile!
If you want the most accurate information available for Christian book agents like Chip MacGregor register above now for FREE instant access to the Directory of Literary Agents™. As soon as you register you'll get instant access to the following:
* Agent bios for all Christian book agents
* AAR membership status
* Personal email addresses
* Mailing addresses
* Agent photos
* Preferred query letter methods (email, online form, postal mail)
* A link to the the website for Chip MacGregor
* A map to the office of Chip MacGregor
* Access to all Christian literary agent profiles in the Directory of Literary Agents™ (1,100+)
* Search the directory by book genre/category (more than 100 categories)
Warning – Chip MacGregor

Most literary agency directories (print and online) are outdated, incomplete, and riddled with mistakes. If you rely on those directories to find Christian book agents, you're going to hurt your chances of getting an agent to represent you.
Scroll back up to the top of this webpage now to enter your name and email… for FREE information and listings for all Christian literary agents like Chip MacGregor.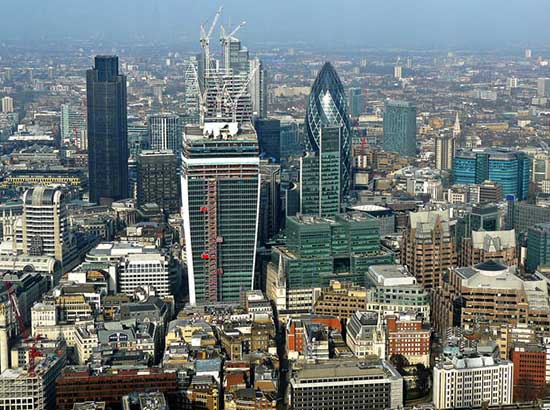 GET A LITERARY AGENT
Get free access to the Directory of Literary Agents with detailed agent listings to get a traditional publisher
Your Information will never be shared with any third party.